Whether you're a business owner doing your own books or a bookkeeper, from time to time it's necessary to check an entity's Australian Business Number (ABN) for authenticity. Sometimes you just aren't sure if the ABN is correct or you may wish to check if a supplier is registered for GST (and other legal details). So how do you check the status of an entity's ABN? Currently there are 4 options available to you.
1. The fastest and easiest way to check an ABN is via the ATO's app on your mobile device. Download the ATO's app from your app store i.e. Google Play, Apple or Windows Phone Store. The app contains many useful taxation-related tools and one of them is the ABN Lookup. You can search by ABN, ACN, names, state and postcode. This is what it looks like: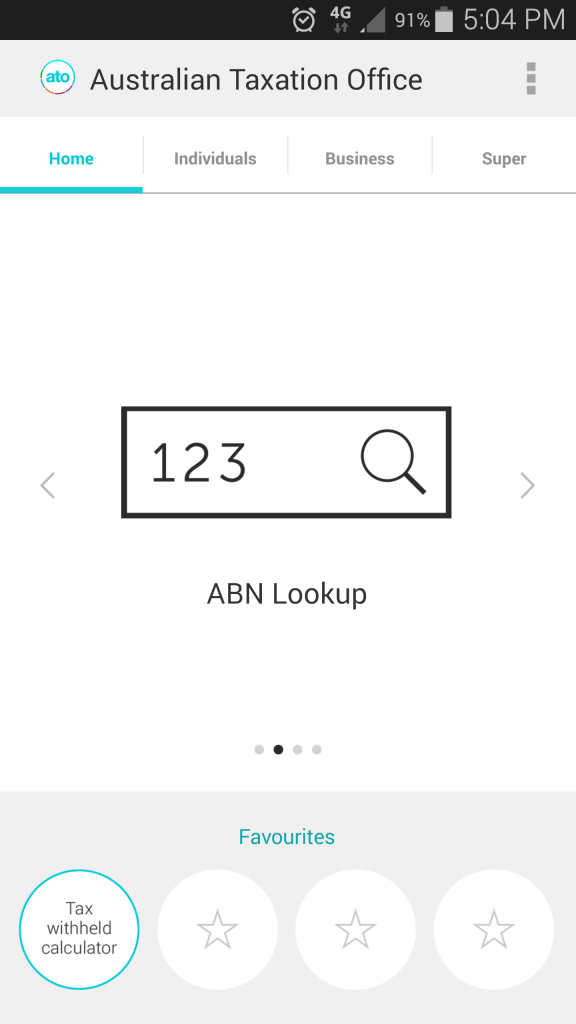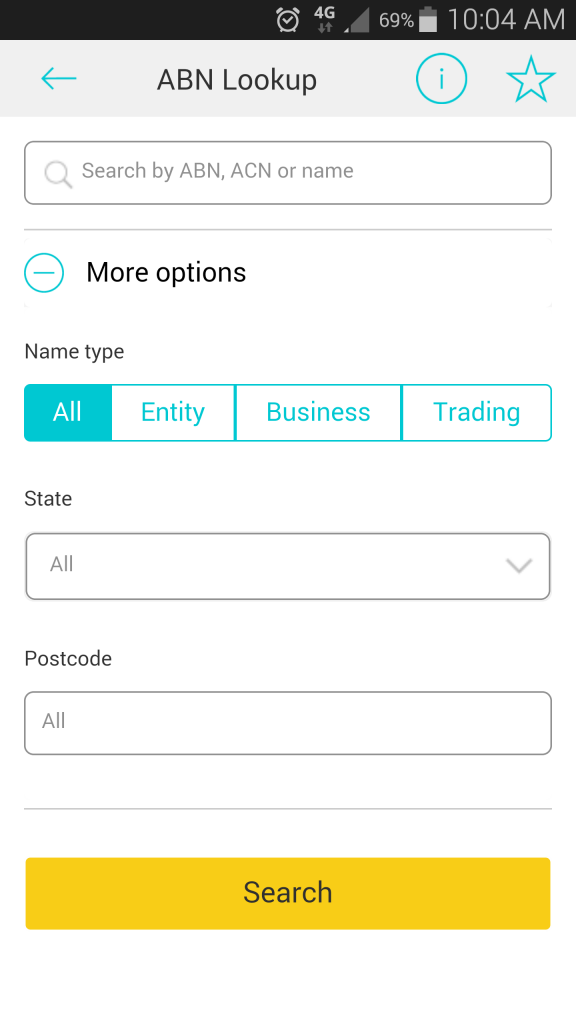 2. The second way to check an ABN is via the Australian Business Register website. It provides you with the ABN Lookup tool via your chosen browser. ABN Lookup provides public access to information about businesses who have registered for an ABN. Again you can search via ABN, ACN, entity name, business name and trading name. If you have other information about a supplier such as location or postcode, you can use that to narrow down your search. There is an "advanced search" option too to further assist you if required. If you don't want to download the ATO app, there is also a mobile friendly view of ABN Lookup which you can find if you search your internet app on your mobile device.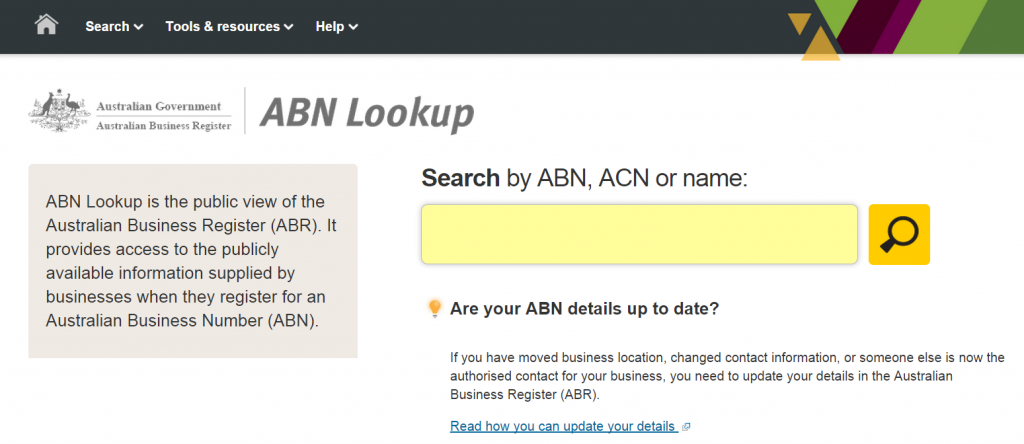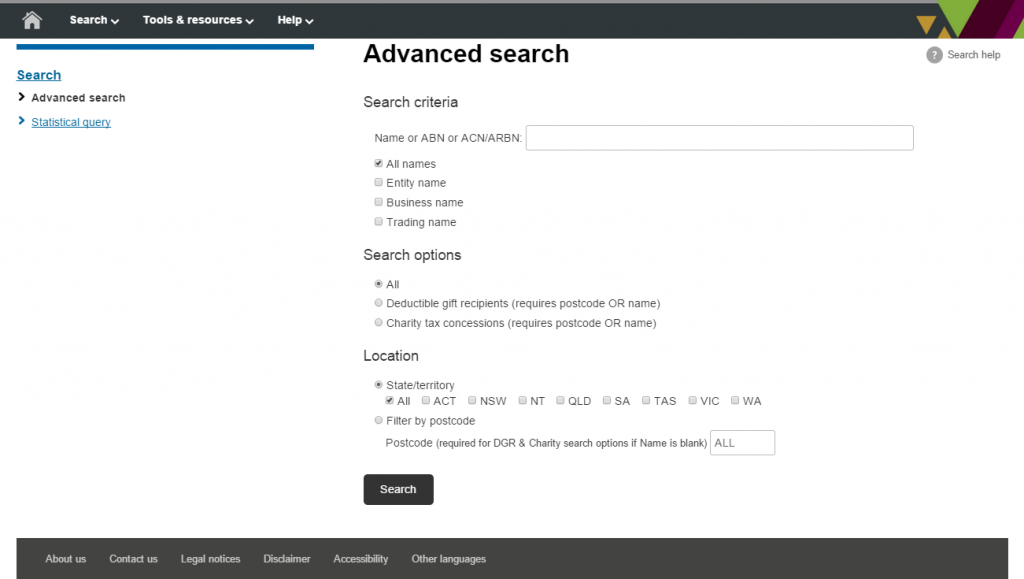 3. The third way to research an ABN is by downloading the free ABN Lookup tools from the ABR website. You can access both the ABN Lookup and Name Lookup tools. The ABN Lookup tool is the same tool as explained above but the Name Lookup tool is for when you only have name information and don't know the ABN. The tools are basically Microsoft Excel spreadsheets and only work on MS Excel 2010 or higher with macros enabled. Considering you have to be connected to the internet for both tools to work, I'm not sure why you would want to use them as you could simply access the ABN Lookup tool via your internet browser. However, if you need to search for multiple names or ABN's this tool could make the job much faster. Also, your business may wish to keep a hard copy record of supplier or customer ABN data and this tool is the perfect solution for that scenario.
4. The fourth and final way you can authenticate an entity's ABN is via accounting software. The current state of play sees only MYOB offering this tool within their software (MYOB AccountRight 2014.3, not MYOB Basics). The tool itself is connected to the ABR website and ABN Lookup so is essentially the same tool as described above, however, MYOB has removed the extra step of having to visit the ABR website to check an ABN by allowing the tool to work within the software itself. The auto ABN checking tool works within a contact's card. By inputting the ABN when setting up a contact, MYOB will check the ABN and instantly tell you if it is valid and by hovering over the ABN, further information such as GST registration (and more) will become visible. What's more, every time you visit a contact's card, MYOB will check the ABN status again which is awesome because it means that you will always have access to the most current information about that contact. As a business owner and a bookkeeper, this is in my opinion, a wonderful innovation – well done to MYOB! I can only hope that other software brands will follow suit and also offer this very important tool in the near future. Here is a video of how the MYOB ABN Lookup tool works:
The ATO is closely watching companies who claim GST credits on their BAS for payments made to suppliers who do not have valid ABN and/or GST registrations. Should you be worried about this? Most certainly! You need to protect your business from possible taxation errors resulting from dealing with businesses who may be operating illegally. The way to protect your business is to check supplier (and customer) ABN's using the tools I've showcased today. A good habit to get into is to check the ABN status of all NEW suppliers and customers  – that way you can be sure that you are always dealing with legitimate businesses. Protect yourself today – use the ABN Lookup service.
PS – if you are a bookkeeper or BAS Agent, this is something you should be doing for your clients on their behalf all the time 😉