A feature I've been waiting for in Saasu (and other online accounting software products) has finally arrived! Saasu has introduced header accounts. Header accounts are used to group like-accounts together so that they are grouped on the profit and loss report with a total amount showing for each group. This is very useful and makes reading (and understanding) the profit and loss report much easier!
If you already have a Saasu file up and running, you will need to go into the accounts listing and create the new header accounts. Go to View>Advanced>Accounts. Once in the accounts window, you can look at your accounts list and work out how you would like to group the accounts. If your list is anything like mine, this should be pretty easy. I had several insurance accounts, so I've created an insurance header account for these. Similarly, I had several marketing accounts, computer expense accounts and subscription accounts. Now, after creating the new header accounts, these are all grouped together nicely. See below for an example of how this looks: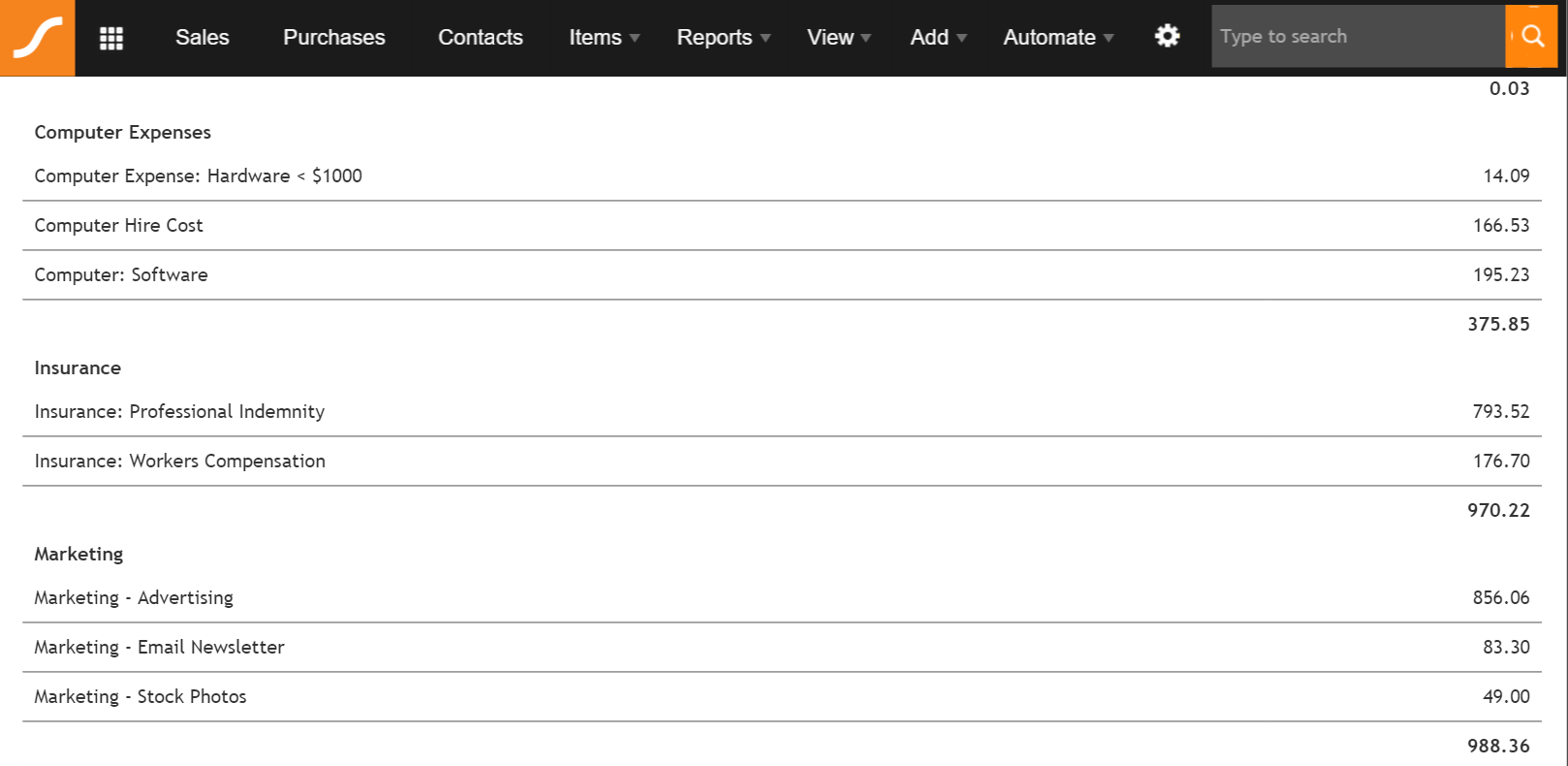 Creating the header accounts is easy. Go to your accounts list as above. Let's say you've decided to create a header account for computer expenses. Go to "Add' (top left) and open the add an account widget. Choose "header" in the drop down list under "level". Give the header account a name, in this case, "Computer Expenses". Under the "type" of account list, choose "expense". You don't choose anything for the tax code. Add a ledger code number if you use ledger coding. Now just hit "save and close" and you're done. Do this for each of your new header accounts.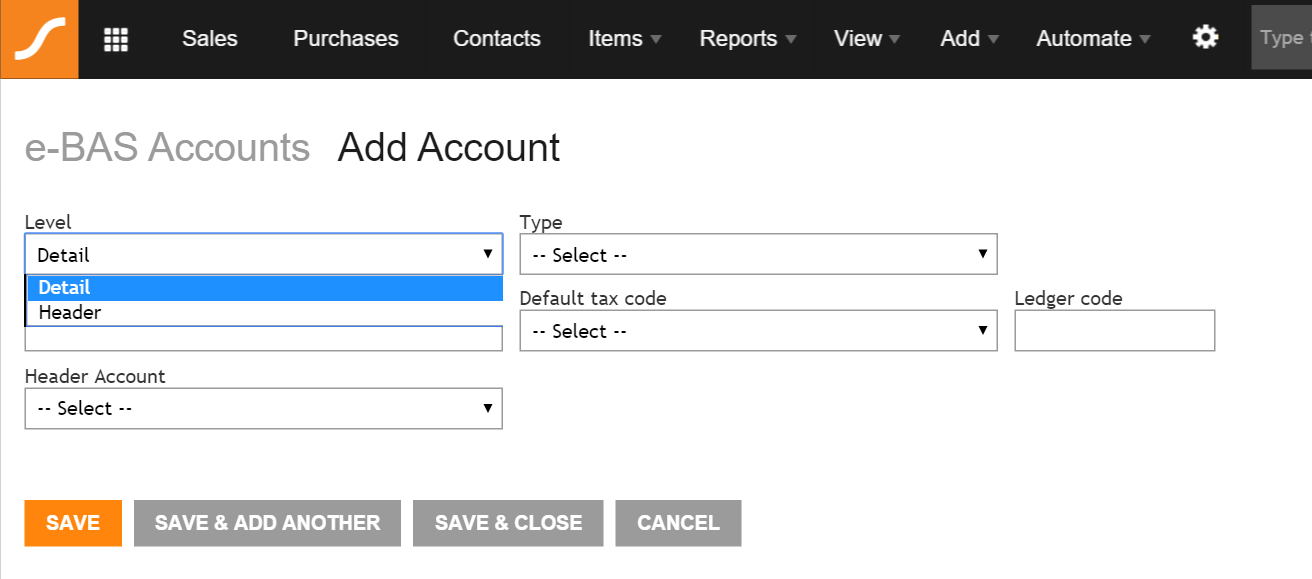 After this, you will need to click into each of your separate computer expense accounts and allocate them to the new header account. This is just a once-only job so when you've done this for all of your newly-created header accounts all that is left to do is head on over to your profit and loss report and enjoy the view!
This is a major step in the right direction for cloud accounting products. It will make it easier for business owners to read and understand their profit and loss reports and will certainly put smiles on the faces of bookkeepers and accountants alike.
Well done Saasu!
If you'd like further information on this new feature in Saasu, head to their blog here.