Sometimes business owners are required to create tax invoices on behalf of their suppliers. This type of tax invoice is known as a recipient created tax invoice (RCTI). For more specific information about the RCTI, go to our blog here – there's a free fact sheet to download! The main thing about the RCTI is that you must ensure the information you are using to create them is current and correct. The ATO has an updated template for you to download. This template will help you create the perfect RCTI!
An RCTI includes information about both parties involved, the supplies being provided and their value and a written agreement outlining the responsibilities of those involved. The new template for an RCTI provided by the ATO includes all of these aspects including wording for the agreement – very useful!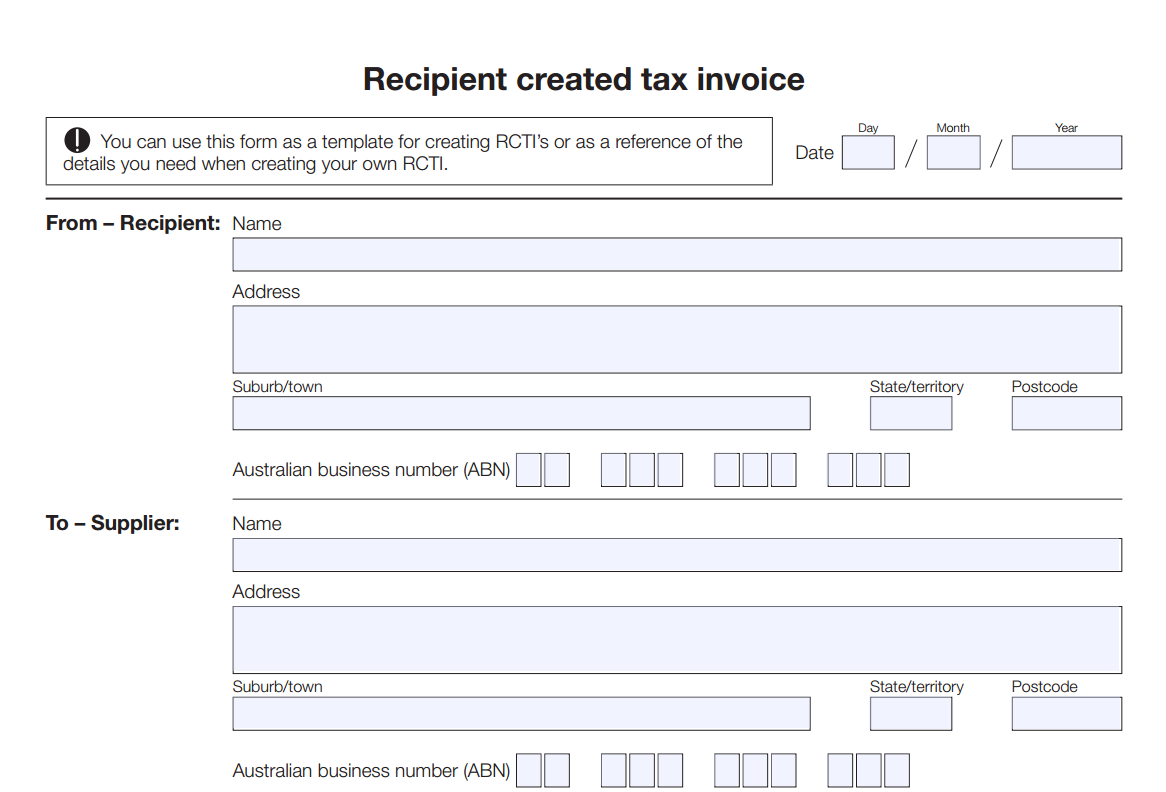 Download your copy of the Recipient Created Tax Invoice template here.