It is very common for businesses to purchase major assets such as motor vehicles via a loan. They can use a commercial bank loan but often finance is "purchased" by way of either Hire Purchase or a Chattel Mortgage. In this week's blog we will look at a purchase via Chattel Mortgage agreement and how to post it to the accounts.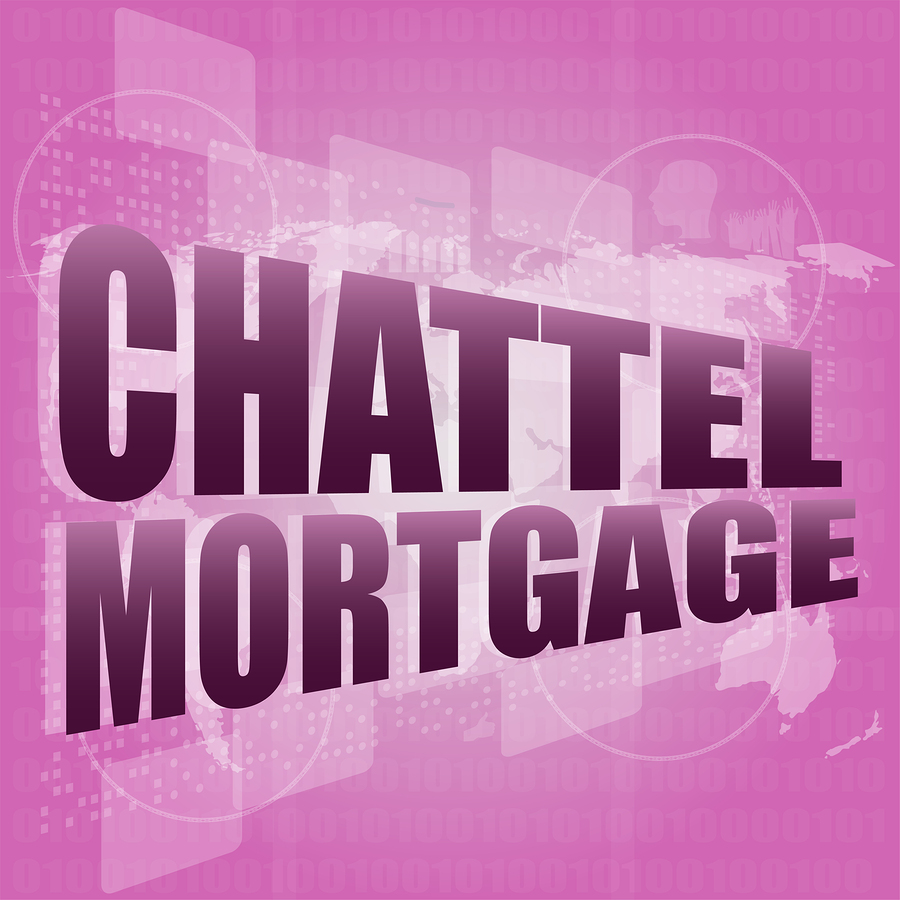 A Chattel Mortgage is a type of loan typically used to purchase motor vehicles or other major business equipment. It is called a "mortgage" because the financier retains the title of the item purchased until the final payment is received. There are several financial benefits of a Chattel Mortgage including:
The GST is claimable at the time of the purchase regardless of whether you account for GST on a cash or accrual basis.
The allowable depreciation and interest payments are tax deductible.
The full amount of the purchase can be financed including an upfront deposit and/or trade-in.
The asset purchased automatically belongs to the buyer and the title is transferred upon final payment.
Cash flow is kept under control because the business can borrow the funds rather than spend current savings and can also factor the repayments into its monthly forecast projection.
The bookkeeping behind the Chattel Mortgage purchase:
Let's say your business has purchased a new motor vehicle. The invoice from the vehicle dealer might look something like this: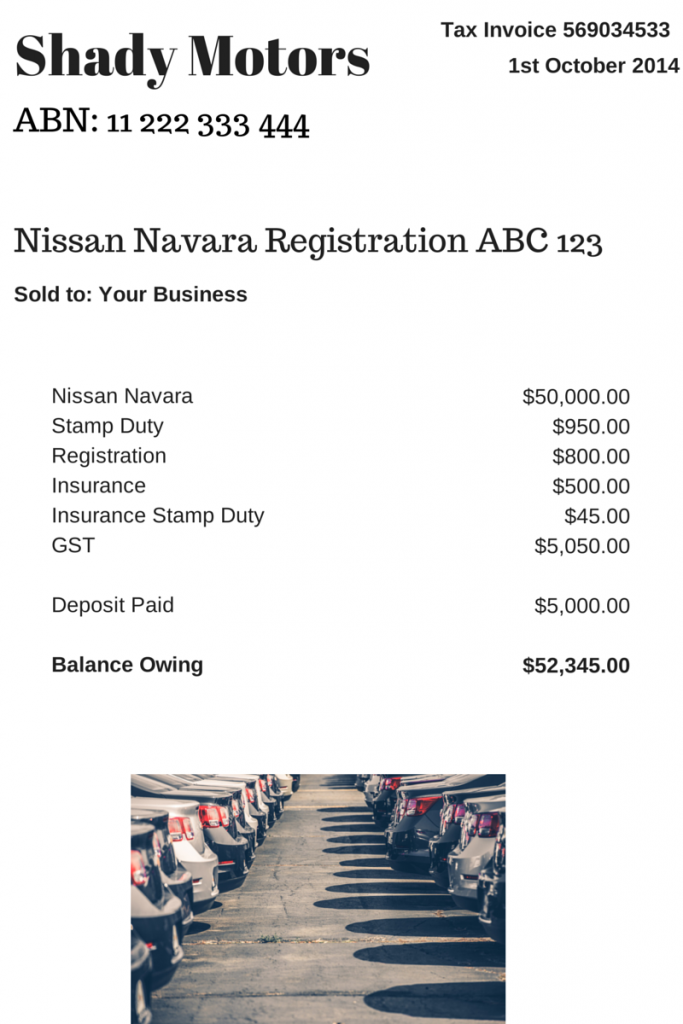 The Finance Company schedule could look like this: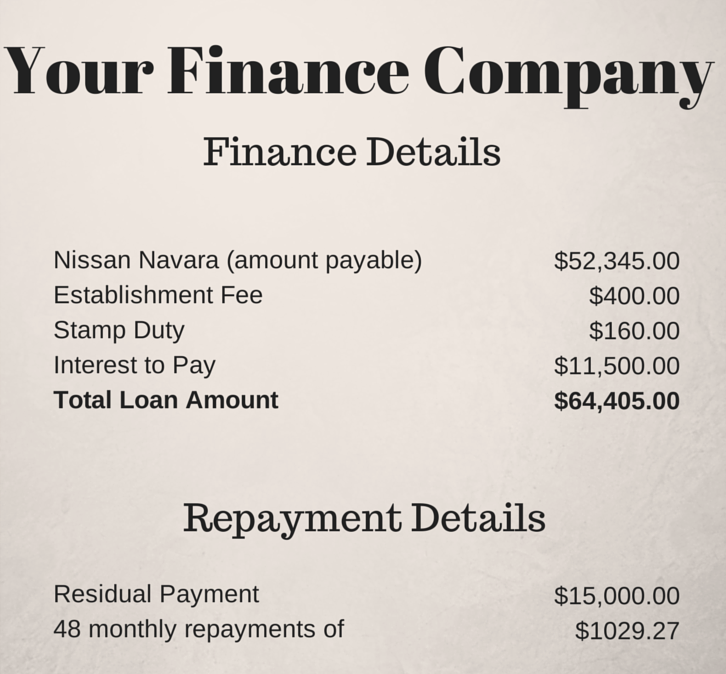 #Bookkeeping tip: if you want to accurately work out the repayments required by a finance company including the premium and the interest component, go to this amortisation calculator. I've been using it for years and I swear by it!
Okay so now you have to set up some accounts. Set up the following accounts (if not already created):
Deposit Paid (Current Asset) – no tax code
Motor Vehicles at Cost (Non-Current Asset) – apply capital expense including GST tax code
Chattel Mortgage (Motor Vehicle) (Non-Current Liability) – no tax code
Chattel Mortgage Interest Charges (Expense) – no tax code
Chattel Mortgage Fees & Charges – tax code varies, could be be Free or GST inclusive
Motor Vehicle Registration (Expense) – apply GST Free tax code
Motor Vehicle Insurance (Expense) – apply GST inclusive tax code
Unexpired Term Interest (Non-Current Liability) – no tax code
Now comes the bookkeeping part!
First enter a spend money transaction to record the payment of the deposit: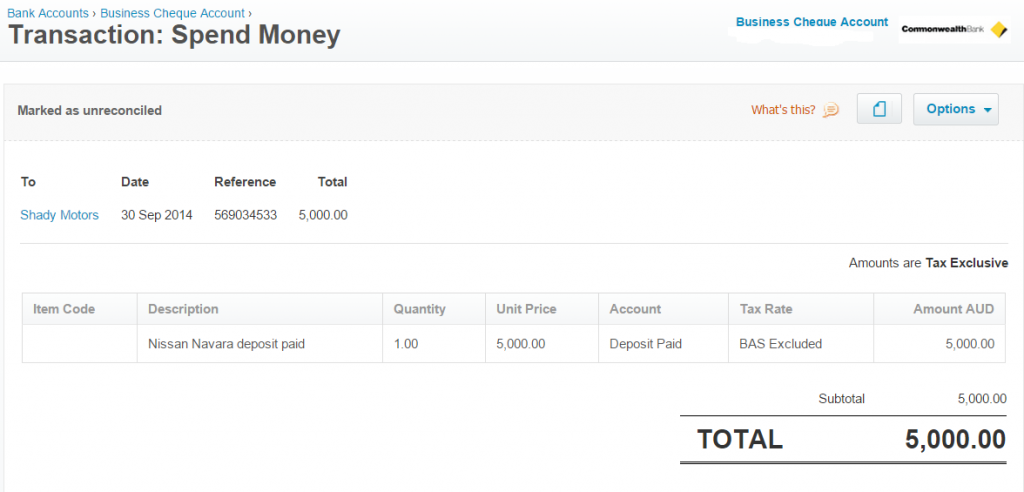 Next, enter this journal to record the purchase of the new vehicle: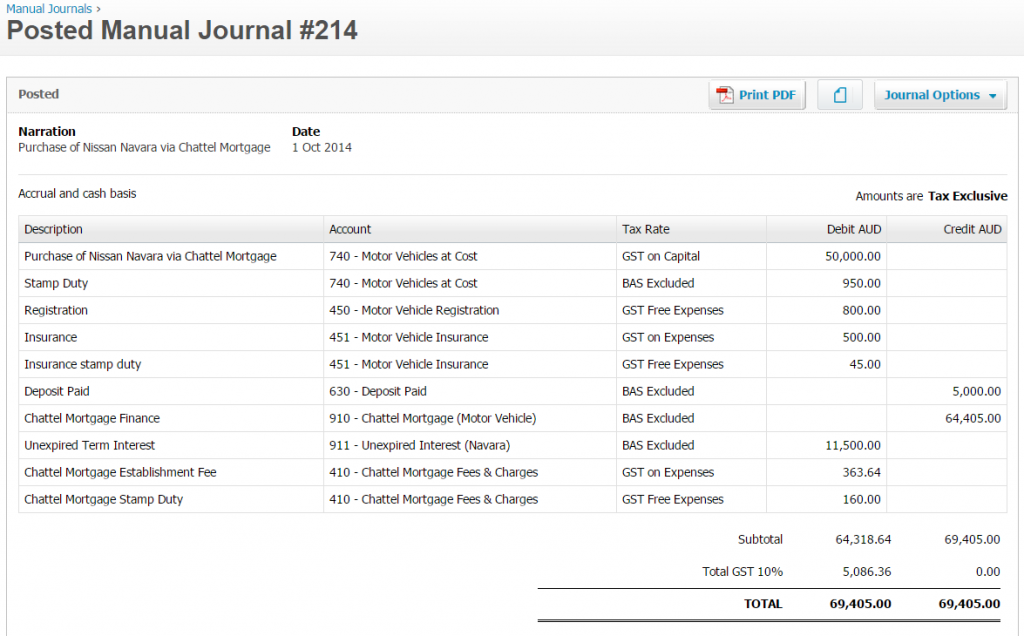 When it comes time to make a repayment to the finance company, enter a spend money transaction like this: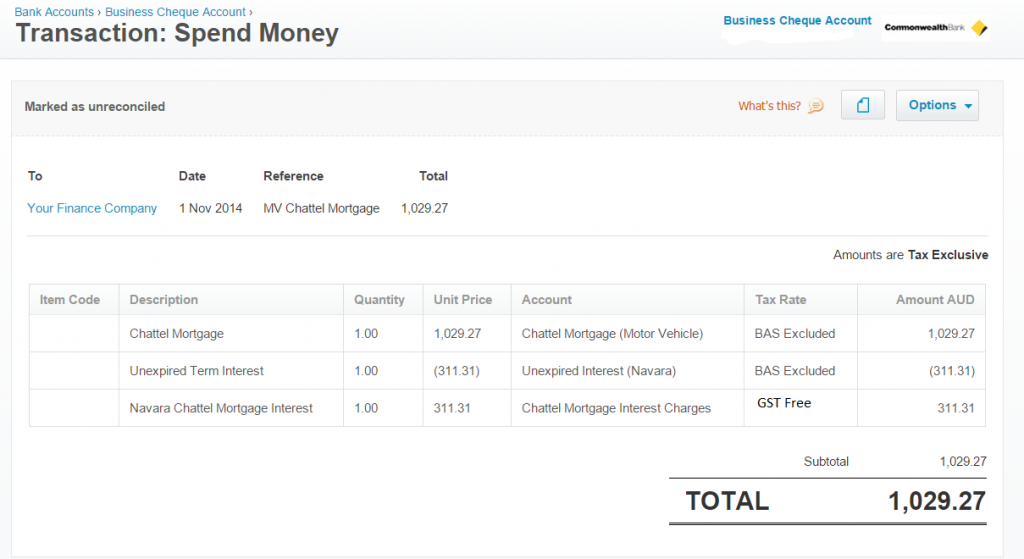 That's all there is to it! I have used Xero for the examples above but the bookkeeping process applies in general to any software package so don't be put off by the images. Next week I'll review asset purchases via a Hire Purchase finance agreement. Until then, happy bookkeeping!