Are you up to speed with the new Fairwork Industrial Relations? If you aren't, you should be especially if you are an employer! This modern awards system together with 10 national employment standards began on 1st January 2010. There's a lot to know about so please read on……..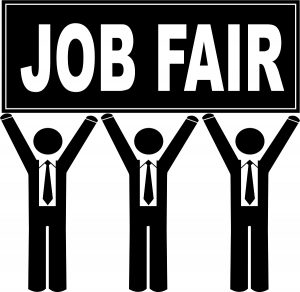 What you need to know is that basically, there are 10 National Employment Standards which are a part of the Fair Work Act 2009.
Here is a description of the main standards:
Fairwork Information Statement
If you are an employer, you must provide all new employees with the "Government Fair Work Information Statement". This is a requirement of the National Employment Standards. You can download a copy of the statement here: Fairwork Information Statement.
The state-based industry awards have been replaced by the "modern awards". Go to the Fairwork website for information on your new industry award. There are literally thousands of awards so if you can't find what you are looking for, approach your industry association for assistance.
Flexible Working Arrangements
Parents can now request that they work more flexible hours to suit their family situation. They can also request a change of location in which to work such as working from home. Employers can refuse these requests based on "reasonable business grounds" but it is currently unclear what these grounds actually are!
As was previously the case, employees can request to take 12 months of unpaid parental leave. Now, they can also request a second 12 months on the back of the first 12 months. This new option has also been extended to same-sex couples. If an employee wishes to take a second 12 months of leave, he/she must put his/her request in writing no later than 4 weeks before the end of the first 12 month period. Once again, an employer can refuse to permit the second 12 month leave period based on "reasonable business grounds".
Employees in a business with less than 15 full-time employees can cash out of annual leave and personal leave. They can also take community service leave paid up to 10 days eg: jury duty and/or other unpaid leave eg: fire fighting.
For companies with 15 or more full-time employees, there are new redundancy provisions – 4 weeks for 1-year continuous service; 16 weeks for 10 years continuous service. Also, severance must be immediate.
While not a part of the National Employment Standards, it is important to mention the Fair Dismissal Code. This code assists both employers and employees to ensure that when dismissal occurs that it is carried out in such a way that it does not contravene the Fair Work Act 2009. Basically, the changes for small businesses are that an employee cannot make an unfair dismissal claim until they have been employed for more than 12 months; a simple code is available (see the website for download) for employers to use to ensure that they dismiss employees lawfully; the Fairwork Ombudsman will provide a help-service to small business employers who need assistance with dismissals.
Go to Fairwork Online for further information about these new industrial rules. There are also several helpful videos to view on the website which help to explain things quickly and easily!