If you get your BAS or Tax Agent to lodge forms like the Business Activity Statement (BAS) or Instalment Activity Statement (IAS) and others, you will be aware that you have to provide your written consent before any lodgement can take place. You might not be aware, however, that there are 8 different ways you can give your consent – yes 8!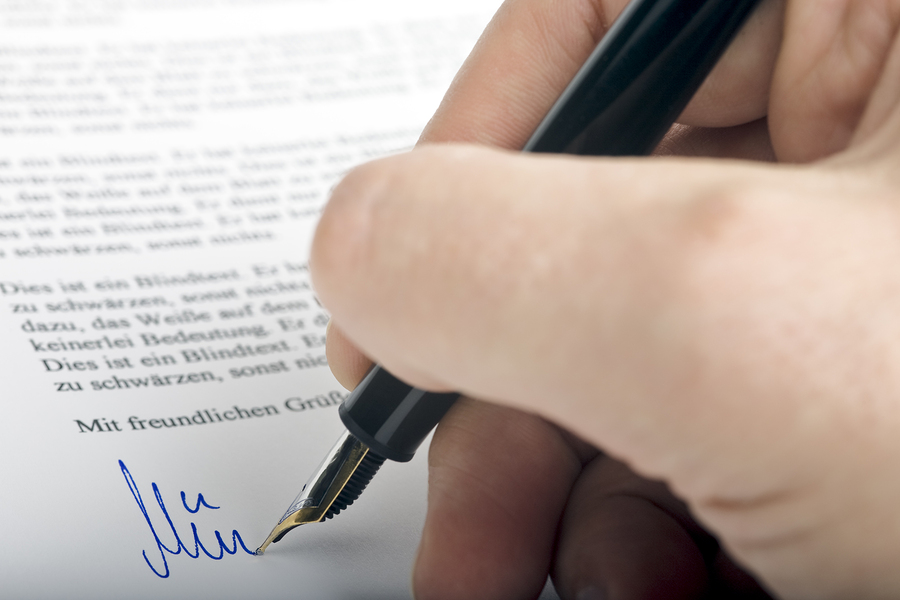 The ATO have a rule for BAS/Tax Agents: we must first receive a signed "authority to lodge" declaration from you before we lodge your BAS or IAS. We must receive a declaration for each and every form we lodge on your behalf (a bit over the top in my book, but hey, that's the law).
There are 8 ways to send your agent a declaration. I have broken up the list into the "paper way" and the "electronic way" (no surprises, being an online BAS practice, I'm a bigger fan of the electronic method!). All methods are accepted by the Australian Taxation Office (ATO). Here they are below:
The paper way:
Sign paper copy in front of the agent (if working person to person)
Sign paper copy and snail mail it
Sign paper copy and fax (do those machines still exist?) or scan and email it
Sometimes, however, it may not be possible, convenient or timely for you or your agent to send/receive the actual paper declaration. Luckily, Sections 9 and 10 of the Electronic Transactions Act 1999 allow you to provide the declaration electronically instead – yay! You just have to ensure that the following requirements are met first:
you (the client) consent to receiving the declaration electronically
you are aware that your consent can just be inferred by your actions
you are aware that your email signature can be accepted as your actual signature
your agent consents to receiving your declaration electronically
The electronic way:
Take a photo with your smartphone of the signed form and email or SMS it to your agent
Your agent can send you the declaration which you can electronically sign and then share with your agent via a Dropbox folder
Your agent can share the declaration with you via Google Drive which you will then sign electronically
Your agent might use apps like Adobe Echosign or Hello Sign which send you the PDF version of the form via email and all you have to do is add your electronic signature and the form is automatically returned to your agent – easy and pretty cool!
No fax? (I'm not surprised – pretty sure they don't exist anymore!) No way of scanning and/or emailing? You can send an email to your agent confirming that you would like him/her to lodge the BAS or IAS for you – yes it's true, you can! You just have to make sure that you have included these 2 items in your email:
you are authorising your agent to lodge the form
the information that is about to be lodged is true and correct
So there you have it! There is always more than one way to skin a cat and this is certainly true in relation to the number of methods you can use to send your declaration to your agent. I prefer to use the electronic method but you might be happy using the paper version – it's horses for courses really. I advise that you just use the method that best suits you and your business 🙂
One more thing……………
**Remember, you and your agent need to keep a copy of each declaration/authority for 5 years – another record-keeping rule!
I hope you found this blog useful. Do you or your agent use any of the above methods for sending/receiving the declaration? Do you use a completely different method? Let me know here – the more ideas the merrier!
PS: FYI, here is an example of what a declaration looks like and what it should include:
Example of a declaration
I, (name of business client) authorise (name of agent) to give the (specify the period) activity statement to the Commissioner of Taxation for (entity name).
I declare that the information provided for the preparation of this activity statement is true and correct.
I am authorised to make this declaration.
Signed: Date:
PSS: This is my 100th blog – pretty chuffed about this really 🙂 Thanks for reading everyone!