If you want to be a bookkeeper in today's environment and abide by the Tax Agent Services Act 2009, you will need to ask yourself a question: What sorts of services do I want to provide to my clients?
If the answer includes: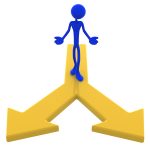 Preparing and/or lodging a form that relates to your client's taxpaying liabilities, obligations or entitlements e.g. Business Activity Statement, Instalment Activity Statement or Payment Summaries
Giving your client advice about a BAS Provision that he relies upon to exercise his taxation obligations. A BAS Provision includes – GST Law |Wine Equalisation Tax Law | Luxury Car Tax Law |Fuel Tax Law |Fringe Benefits Tax Law |PAYG (Pay As You Go) Withholding | PAYG Instalments
Calling the ATO on behalf of your client in relation to a BAS Provision.
Interpreting or applying a BAS Provision in the course of completing client work
Installing software like MYOB or QuickBooks (now known as Accounts) and setting up the GST codes in the Chart of Accounts for a client
Coding tax invoices and then entering this information onto a client's accounting system
Reconciling data relating to a BAS Provision (see above) so that you can determine the figures that need to be added to a client's Activity Statement
Completing an Activity Statement on behalf of a client or instructing the client about which figures he needs to include
Determining the withholding obligations for a client's employees. This also includes preparing the employees' Payment Summaries
then you are providing BAS services and you will need to register with the Tax Practitioners Board to be a BAS Agent. It is illegal to provide BAS services for a fee without being registered! You can no longer offer these services to your clients if you do not want to register as a BAS Agent.
If, however, your answer is:
Data Entry
Bank Reconciliations
Processing Payments
Record Keeping
General Reporting e.g. draft Profit and Loss, draft Balance Sheet, draft Trial Balance etc.
Coding Transactions to the accounts based on instructions provided by the client.
then you are providing general bookkeeping services and you will not need to register as a BAS Agent. You may also work under the guidance of another BAS Agent or Tax Agent and you will be seen to be working legally without actually having to register as a BAS Agent yourself. Note too that if you are employed by a company (not a contractor arrangement) to complete BAS work or tasks, then you do not have to register as a BAS Agent.