There are several tools you can use that will allow you to share your documents with us. Your location (and ours) isn't a problem as most tools will allow you to share your data remotely. Here is a list of tools you can use: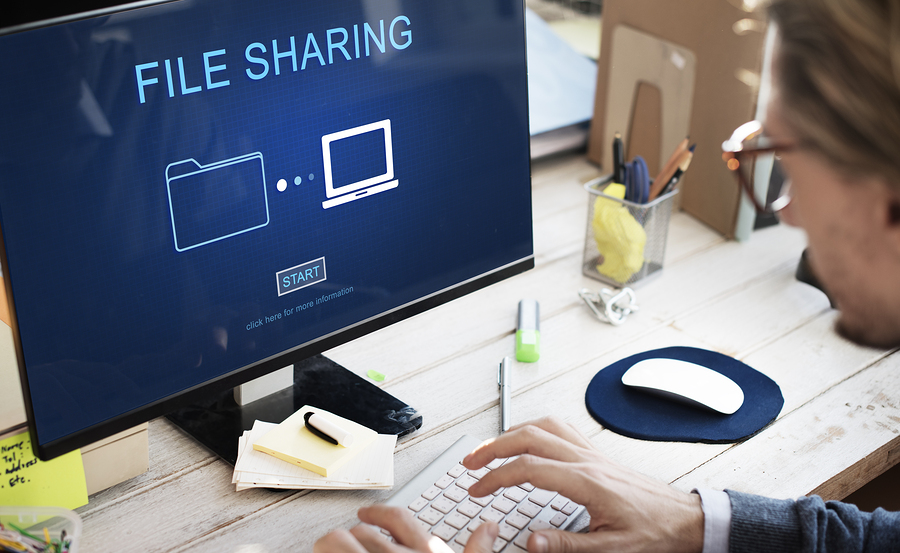 File-sharing tools you can use with us
If you use Google Drive to store your documents, simply create a folder to share with us and invite us to view that folder.
If you use Dropbox, you can create a folder and "add" us to it. The folder will appear in our Dropbox account allowing us to view your files. Sharing files with Dropbox is easy. We recommend that you set up your bookkeeping folder this way.
Receipt Bank is an app that allows you to "file" your documents electronically AND have relevant receipts and/or bills synced to your chosen accounting software. Data entry time is cut down dramatically! We can create an account for you or if you already have an account, simply invite us in as a user and we'll be able to assist you with your "filing" and data entry tasks. Receipt Bank integrates with Xero, Intuit QuickBooks Online, Sage One, Kashflow, Freshbooks and more.
Shoeboxed is very similar to Receipt Bank, working in much the same way. This app integrates with Saasu, Xero, MYOB, Reckon, Intuit QuickBooks Online and Sage One.
Email
If you prefer, you can simply email your documents through to us. Emailing is dependent on file size so if you have large files, one of the other tools mentioned here might be a better option.
If you use Evernote, you can simply share your relevant "notebooks" with us.
File attachment feature in your accounting software
Most online accounting programs allow you to attach receipts and invoices to relevant transactions. This is good option for sharing files with us if you don't wish to share your Dropbox, Google Drive etc accounts with us.
Express Post
Not keen on scanning your documents or just don't have the time? Simply package them up and send to us via Express Post to PO Box 661 Torquay 3228. We will organise these for you, enter the data to your chosen accounting software and return them to you. If you wish, we can scan these documents for you and send you the electronic files to use as desired.
Courier
As per using Express Post, you can send your data to us via courier. This is especially useful if you have a lot of documents to send and normal postage is not an option.
VPN Connection to your computer
We can connect our workplace network to yours via a "virtual private network" (VPN). This option allows us to securely log into your computer and view files and/or use software as required.
Similar to the VPN, Logmein is an app that allows you to either log into your own computer/s when you are away from the office and/or allow others to log into your computer. This is useful for file sharing and/or if you would like us to access and use your accounting desktop software on your behalf.
We will pick up
For local clients only! If your office is located within the Geelong regional area, we are able to come to you and pick up your documents. Please call us to discuss this option if this is something you think you may require.
So as you can see, there are many ways in which to share your documents with us – we can pretty much accommodate all of your needs. If you need to discuss anything about how any of this works, please get in touch with us.
Next week, we'll look at the types of documents we expect you to share with us.