Okay so you run a small business and things are super busy! You've got lots to organise – employees, clients, projects, supplies, website, marketing and dare I say it, yes, the bookkeeping and tax compliance tasks! Some business owners prepare their own books but many are outsourcing the task to professional bookkeepers instead. Some prefer to employ an onsite bookkeeper but others have chosen to use the services of virtual bookkeepers. They have done this for various reasons, the main ones being:
As small business owners, they are probably operating a home-based business and do not want someone regularly coming into their home/family space.
They operate from a formal office which does not have the space for another worker, desk and equipment etc. or
Their business is primarily mobile and as such, they don't really utilise a physical office.
So just what is a virtual bookkeeper and how does virtual bookkeeping work? What are the pitfalls or cons or virtual bookkeeping? Today we answer these questions and more……..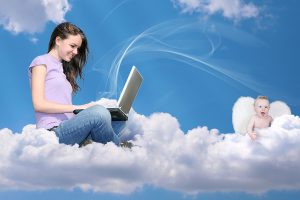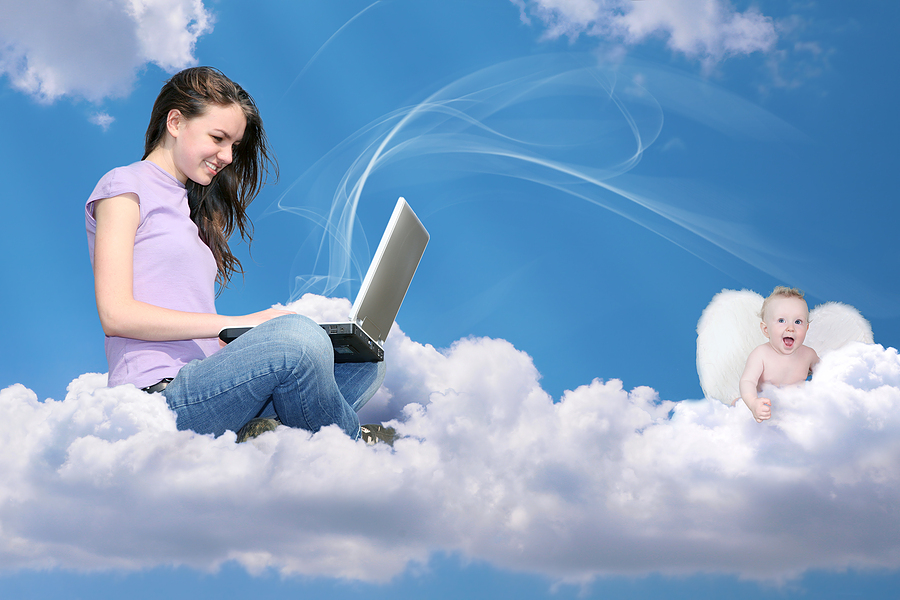 A virtual bookkeeper is someone who works remotely, utilising current technologies and the internet to complete bookkeeping and other tasks for his clients. Virtual bookkeeping is not location-dependent. A virtual bookkeeper can offer services to clients Australia-wide (or perhaps worldwide), without leaving his office. The internet, current technologies and cloud services all make this possible. At e-BAS Accounts, while we do have some local clients whom we see in person, we are essentially virtual bookkeepers and maintain clientele in several Australian states even though we are Victorian-based. To ensure the virtual relationship runs smoothly, we use a system which we will share with you today. Here is a summary of how our virtual bookkeeping system works. If you would like to read the extended version, head here.
Our Virtual Bookkeeping System (How it all Works!)
1. First Consultation: Video conference meeting at which the client's bookkeeping assignment is discussed in depth and created.
2. Legal Stuff: A client and confidentiality agreement is drafted. Some practices call this an engagement letter.
3. Accounting Software: Clients can choose between desktop-based platforms like MYOB or QuickBooks and cloud-based software like Xero, Saasu and MYOB Essentials.
4. How Clients Send us Source Documents: Firstly, we send our clients a checklist to help them prepare their source documents for us. We list all data required and provide guidance on how to organise this data before sending it. Clients use various methods to send their bookkeeping documents to us! These include our secure online transfer system, Dropbox, Box, Google Drive, snail mail, facsimile and/or emailing.
5. The Bookkeeping Stage: Once we receive the client's documents, we get to work and process the data into their chosen accounting software.
6. The Reporting Stage: Once all bookkeeping is complete, we process the required financial reports for the client. These are sent to the client electronically.
7. Monthly Meetings: Every client is required to attend a monthly meeting because communication is the key to a successful virtual bookkeeping relationship.
8. Returning Data to Clients: Data is posted back to clients and/or retained in shared folders or in our online storage facility until the bookkeeping agreement ends.
The Pitfalls. What can go wrong?
Done well, the virtual bookkeeping relationship can be very beneficial for both the bookkeeper and the business owner. Done poorly, the virtual relationship will fall over leaving all concerned a little worse for wear. So are there any pitfalls to virtual bookkeeping? Unfortunately yes, as with any system, things can go wrong. Here is our summary list of pitfalls (for an extended version of this list, head here.
The client fails to communicate in a timely manner including not responding to email, sms or snail mail.
The client fails to provide source documents by the due date.
The client provides incorrect documents or omits some important data.
Information and instructions from/to clients are misinterpreted leading to incorrect outcomes.
Desktop accounting data files being corrupted or the wrong file being used.
Internet not available – from time to time depending on several variables, we may not have access to an internet connection.
Video conferencing software – sometimes this software runs poorly, making online meetings unsatisfactory to say the least!
Communicating with accountants – occasionally, we find that some accountants can be very "distant" not wanting to communicate with us on a regular basis, if at all!
There are other pitfalls, but these are just some common ones. Luckily these things don't happen very often and generally our virtual bookkeeping system runs well.
Do you use a virtual bookkeeper or are you a virtual bookkeeper? Tell us about your experiences here and share your tips for successful virtual bookkeeping outcomes. Feel free to share stories of when things went wrong too!